Gosh I feel like I've had a week off or something but it's only been a regular weekend.

Friday jason ended up being off for his birthday which was cool. On thursday night I made him some homemade brownies and stocked the fridge with his favorite beer so when he got off on Friday morning he would be set. I even put his favorite blue sprinkles n his brownies. Man, Jason sure does love sprinkles. I got home from work, went and paid some bills and then took a shower to meet Kim and Laura at Trudy's/ Only i went to the wrong Trudy's and ended up going home. I ate ramen again (damn tooth.) and Jason and I attempted to watch our netflix movies. We watched one and half of another before we both fell asleep.

On Saturday I cleaned house and started cooking little by little for his birthday dinner. Natalia stopped by for a little while in case I was unable to meet up with everyone at the potluck later on tat night. After that I ended up making chicken and beef enchiladas. I was very proud of myself for making my very first enchilada sauce from scratch I think my grandma would be proud. Then Jason's brothers and sisters came over and we all ate, drank and played some board games.

At about midnight when it was clearly boys and video games time, I left to go meet up with my friends at the potluck. I was glad I stopped by even if I didn't stay for that long. It looked like it was a success as always!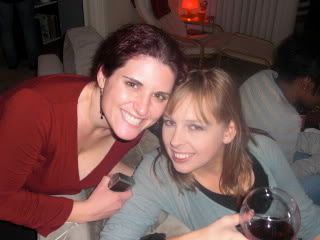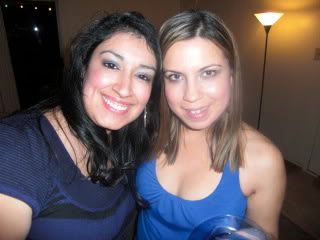 Then Temi oh so graciously dropped me off downtown so I didn't have to pay for parking. It was Mike's b-day and he was in town. I hadn't seen him in almost two years! I almost didn't go since it was already 1:30 but in the end I was so glad I did. I really missed him. YAY for Saturday nights!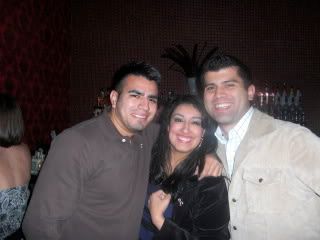 Sunday I did absolutely nothing. No, I take that back. I finished my handmade tags for our presents and finished wrapping them as well. Now if Jason will only put up the tree...