Jilly Jill tagged me! I feel so special. So without further adieu, here are 6 things that make me happy:

1. Matthias

Every day with him is so special. I can't wait for his first smile of the day. He's where my heart belongs. Sorry Jason!




2. Charleston Chews

They're my current chocolate addiction.




3. dirty martinis

Actually extra dirty martinis. no scratch that. skanky dirty martinis. mmmmmm




4. music

I jam out wherever I am. At work, in the car, at home, while "running.." It can bring me out of a funk.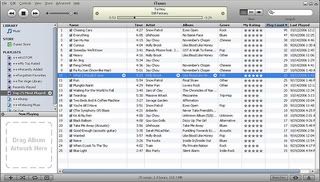 5. Dogs

Sometimes I think I love dogs more than some people.

6. SHOES

enough said.




So now I tag:
Laura
Kim (when she gets her internet turned back on)

That's all b/c I think all the Knotties got tagged already ;o)