On to Six! (the bar not the street as we had to clarify so many times at dinner.)

It was fun. I hadn't been there since they added so many elements. upstairs with a view. Dancing (yes!) in the middle, chill relaxed environemnt with pool tables and darts below. I thnk I may visit this place more often. i remember when it first opened. Or as I was telling everyone that night, "when Kim and I opened the bar" (ha!) there was only one part to it. Or maybe there was more but it wasn't as prominent as it is now. The only thing about upstairs was that the dang fans were on MESSING UP MY HAIR. But we did get some sexy model pics...




Some more random pics from upstairs.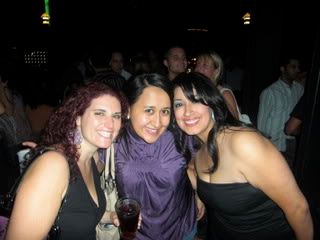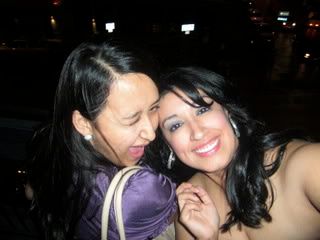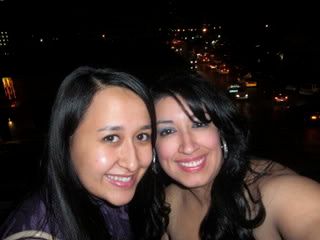 The it was on to donstairs. We had originally thought the b-day girl had abandoned us. But she was just downstairs. :o)

Some pics of us Working the sexy leopard chiars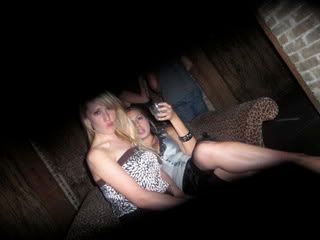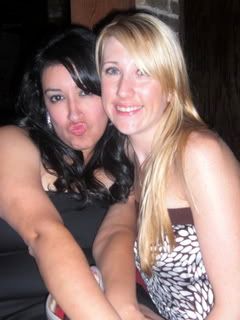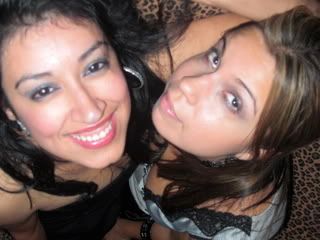 then we decided to leave. But before we do, lets tell the owners of Six tahat saloon style doors are not appropriate for restrooms. Thanks.

Onward to Apple Bar?? No we decided to let Jack pick. Prague. BAD MOVE. Jack at that point lost his bar choosing privileges FOREVER. WE ran into trouble, so Jager BOMBS! Then Red Fez. More trouble. Seriously, Jack, you're 0-2.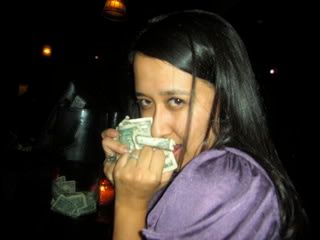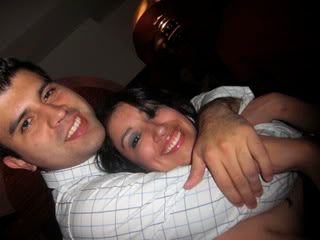 All in all, I had such a fun time this weekend. The various celebrations were great I wished Laura would've made it out on Saturday night tho... Laura, we missed you! Thanks to Kim for driving home as I was in no condition to drive. But I must admit, I'm pretty cute with squinty drunk eyes as you can notice in the pics. (the squinty eyes, not the cuteness... no, actually go ahead and notice the cuteness.)

BTW, still haven't finished my 101 list. I did start however. only 38 items on there. LAME.