Saturday night was Temi's b-day celebration at Cru. Not only were we there to see her but her new "friend." The atmosphere was nice. The wine was pricey. I tried to drink my glass slow. But it was nice to personalize the menu for her!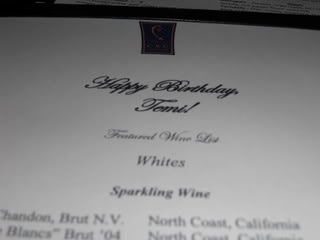 Me and my gorgeous friends!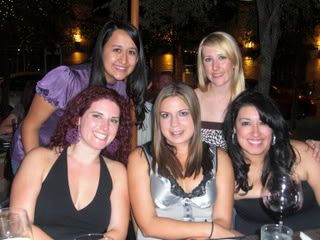 Now before I go any further, let me take a moment to say that at this point on Saturday night, I had literally been drinking since Thursday night at the rehearsal dinner... We drank before the wedding Friday, at the wedding, downtown after the wedding, woke up at 9:30 and began drinking at 10:00 for the Texas/OU game... I did take a couple of hours off in b/w the game and dinner, but still, I was feeling good...

So all of a sudden a war was ensued. I'm not sure how it started, but apparently the main goal was to snap as many pictures of people without them noticing. WHy you ask? WHo knows? He's a few of the casualty pics... Oh and Temi's new man Bryan was the captain of the other team. I'm not sure who was on my team and who was on his but it was on!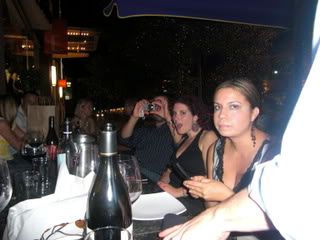 ANd seriously, how cute were Temi and Brian?? He was so intent in her words. Looking at her when she spoke. Her hand placed on his back from time to time. I miss that honeymoon phase. *sighs* But btw Temi, I APPROVE!