Although I'm a little late in posting about it, better late than never! Melissa's wedding was GORGEOUS. The church was nice. The reception was beautiful. I feel that my wedding will in no way compare to the lst two I've been to. Oh well. The show must go on right??

I really liked the church they used. Small and quaint. Perfect. I'm not gonna lie though. The officiant was a bit ummm what's the word?DRamatic?? Borderline just plain weird. He emphasized words in strange places. Just weird. We had to fight from laughing at times. The pics I have are from far away so I'll only post a couple: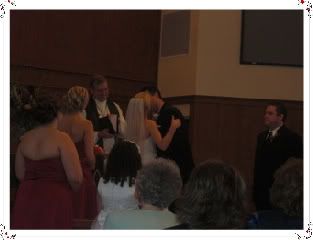 After the ceremony we all waited for the wedding party to take pic so we could follow them to the reception. We all then realized we were dressed in black. But who cares we all looked good. :o)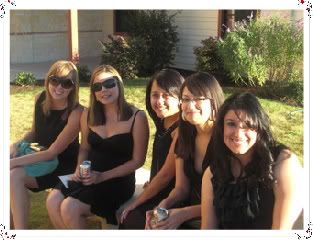 I don't know why but I really like this pic. I rarely see candid pics of myself that I like, but I like this one.




And we're off to the reception! It was so pretty in there.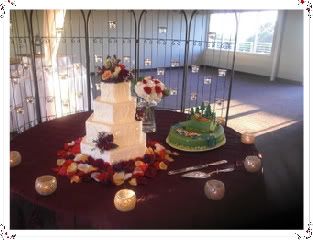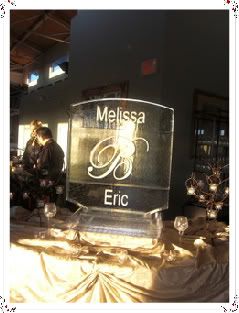 us girls: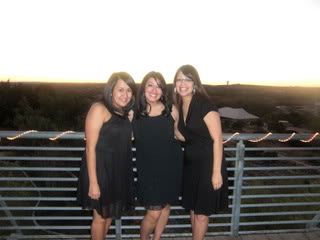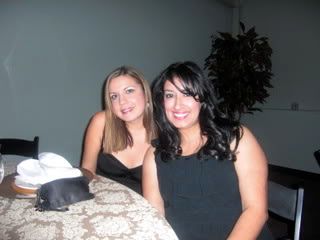 The first dance. Her dress was gorgeous. *sigh*




Us on the dance floor...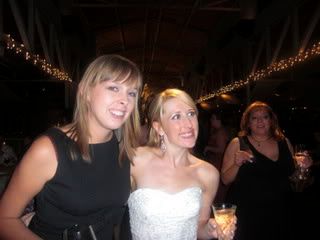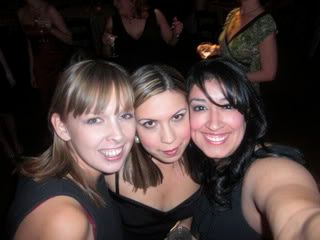 So Kim caught the bouquet and Brad caught the garter.. hmmm. I think the contest was rigged...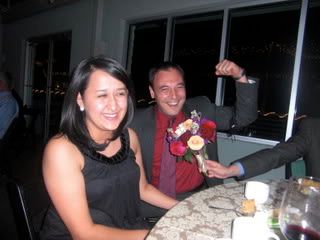 Afterwards, Kim Laura and I forewent (is that a word?? It is now!) the Duck Tour and went downtown. We went to Lanai first where we ordered "Lanai's mexican martini" as opposed to a regular one. WTF. It was super spicy. So we took them back to the bar and find out they have habanero juice. HABANERO JUICE. ouchy. Jack met up with us and we went to Apple bar. I don't remember much after that but here's a pic that I don't remember...




Fun times. :o)